LIVERPOOL JUNIOR OZTAG
WATTLE GROVE SUMMER 2021 COMPETITION
Register a team or as an individual, boys & girls are welcome to play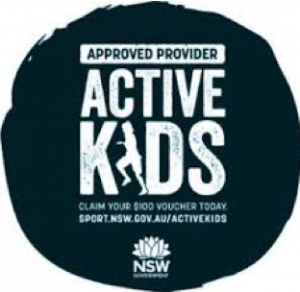 Active kids vouchers are accepted. Print your voucher and bring it to our rego night. List the players team name (if known) and date of birth.

Birth certificates are not required for registration but may be requested at a later date if needed to confirm a child's age.
DOWNLOAD A TEAM REGISTRATION FORM HERE and bring it fully completed to the registration night
DOWNLOAD AN INDIVIDUAL PLAYER REGISTRATION FORM HERE and bring it fully completed to the registration night
**Players are only required to fill out an individual player rego form if they ARE NOT ALREADY IN A TEAM.
We request only 1 representative per team attend the registration day due to COVID-19 restrictions. The representative may make payments on behalf of other players at the registrations.
WATTLE GROVE COMPETITION
Played Tuesday afternoons at AUSTRALIS PARK, WATTLE GROVE
Registration Date: **Only 1 registration night is being held**
Tuesday 17th August  2021 5.00-6.30pm at Australis Park, Australis Ave, Wattle Grove.
Divisions offered: Age eligibility is 31st December 2021
Under 6's, 8's, 10's, 12's, 14's & 16's
Competition kicks off Tuesday 31st August 2021
REFEREES NEEDED – Paid position, if interested please contact Prue
Conditions of Entry:
Teams are required to have an adult (18 years +) listed as the team delegate – especially teams in the 14/16's divisions.
Cost is $80.00 per player (existing player) $110 new players (includes the Oztag shorts) / team to be paid on registration day.
Active kids vouchers are accepted. If you are already in a team redeem the voucher online. If you are an individual wanting to be placed into a team, print the voucher and bring with you to the rego night.
Teams need to have a minimum of 8 players registered and paid on the registration day to be included in the competition.
Players registering as an individual wanting to be placed into a team will not be allocated to a team until the registration fee has been paid.
Shorts $30 / tights $35 available on Rego Days, players must wear the official Oztag shorts/tights
No metal tip or screw in studs are permitted, plastic molded boots or joggers are to be worn
All teams must wear the same coloured t-shirt with a number on it. Teams are required to be in full uniform by round 3. Please contact Prue to order shirts
Players may only play for the team they are registered in. No "ring in" or "fill in" players are allowed
Player registration fees are non refundable /non transferable once they have played a game or should they injured themselves whilst playing and not be able to finish the season. No refunds are given for change of mind.
In the event of wet weather please check after 3 pm to see if games are being played. If there has been rain prior to the competition night it is advised to double check as the fields may still be closed. If games are cancelled please follow your draw as per the dates for the next week. Liverpool Oztag has no control over the weather or the closure of the fields by council due to wet weather. Refunds will not be given for the loss of any games due to extreme weather or field closures.
Any Player found guilty of striking another person (even in retaliation) will be sent off and will be disqualified for the remainder of the season with no right of appeal and no refund of registration fees.
A team representative is required to mark off who played at the canteen each week.  Players are not covered by Oztag's Insurance if they have not been recorded for their game/s. Players must have played & 'signed' on for 5 games to qualify for the finals.
Contact Details
For further details please contact
Prue – 0410 649 393
e-mail: