NSW SENIOR STATE CUP
2022 NSW SENIOR STATE CUP – TOURNAMENT DETAILS

Division 1 teams only will compete in Coffs Harbour
Friday 18th, Saturday 19th & Sunday 20th March 2022 at C.ex Stadium, Coffs Harbour.
Division 2 teams only will compete at The Kingsway Playing Fields – St Marys – Sydney
Saturday 26th & Sunday 27th March 2022
PLEASE NOTE THE FOLLOWING IMPORTANT INFORMATION:
Any player trialling must have been a registered player in Liverpool Oztag's Senior Autumn 2021 or Spring 2021 competition and played a minimum of 7 competition games during the season.




Any player trialing needs to meet Australian Oztag's eligibility guidelines for representative tournaments.

Players are required to make their own way to and organise their own accommodation, please speak to your coach or manager for more information regarding this.
Congratulations to our 2022 NSW State Cup coaches
Congratulations to all players selected in our 2022 NSW State Cup Representative teams.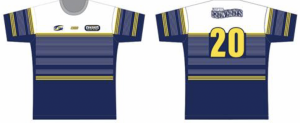 Important Information…
Tournament entry is $90 per player.
The uniform worn in the 2021 state cup will be worn again so if you have one you don't need to purchase another one, please advise your coach of your playing number to avoid double up numbers
Extra merchandise is available to purchase and can be ordered when finalising payment.
 Payment is due by (      ). Please use the below link to finalise payment.