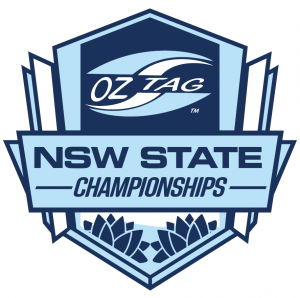 2022 NSW JUNIOR STATE CUP 
***The NSW Junior State Cup tournament will be split again in 2022***
From 2022 the NSW State Cup tournament will be split based on Division, not age.
Division 1 teams only will compete in Coffs Harbour
Under 9's-12's – Thursday 10th & Friday 11th February 2022
Under 13's-17's – Saturday 12th & Sunday 13th February 2022
Division 2 teams only will compete at The Kingsway Playing Fields – St Marys – Sydney
Under 9's – 17's – Thursday 24th & Friday 25th February 2022
THIS IS THE UNIFORM THAT WILL BE WORN FOR THE 2022 NSW JUNIOR STATE CUP – ALL PLAYERS ARE REQUIRED TO PURCHASE A UNIFORM AS THIS IS THE FIRST TIME IT WILL BE WORN.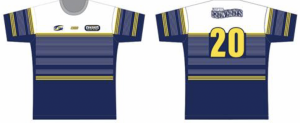 PLEASE NOTE THE FOLLOWING IMPORTANT INFORMATION FOR LIVERPOOL REPRESENTATIVE PLAYERS:
Any player trialling must be a registered & FULLY FINANCIAL player for Liverpool Junior Oztag and played a minimum of 7 competition games in either the Wattle Grove or Hoxton Park summer 2021 Junior competition.

The division you will trial for is determined by the age you turn in the year of the tournament (2022).


Any player trialing needs to meet Australian Oztag's eligibility guidelines for representative tournaments.

Only 1 trial for each division will be held, if players can't attend the trial they need to email prue@oztag.com.au (not their coach or anyone else) and advise why they can't attend and that they would like to be considered for selection. Failure to email Prue will leave players ineligible for special consideration.

Players are required to make their own way to and organise their own accommodation, please speak to your coach or manager for more information regarding this.
Congratulations and thank you to our 2022 Liverpool Junior State Cup Coaches

Congratulations to all players selected in our 2022 State Cup representative teams
Please contact your coach / manager to accept your position in the team and confirm your availability for the tournament.

Tournament entry is $90 per player and uniform

(if needed) are to be ordered and paid for via the online Mysportsedge software (link below) by Friday 20th November 2020.
CLICK ON THE FOLLOWING LINK TO FINALISE TOURNAMENT REGO & UNIFORM:
Extra Merchandise is also available for purchase visit –